24 Madison – LIVE SHOW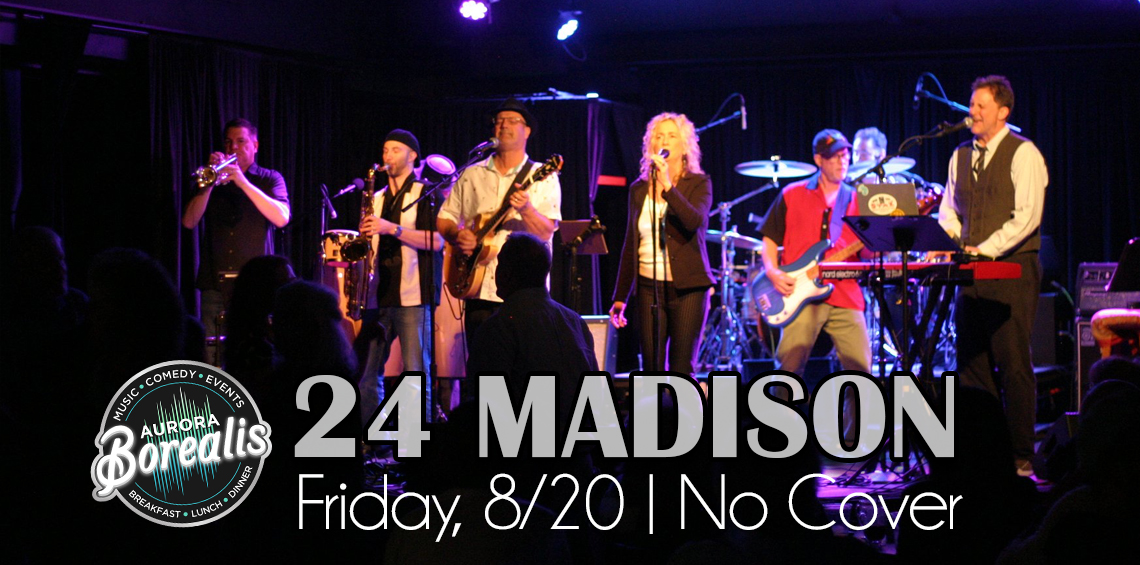 FREE SHOW! There is no cover charge therefore Entertainment Gratuities are appreciated!
24 Madison is an 8-piece band with the skill and depth to cover a wide range of genres–from Aretha Franklin, Ray Charles, Stevie Wonder, Chicago, &more! Horn section, percussion in addition to drums, and keyboards, there is not much out of our reach.