Criminal Squirrel Orchestra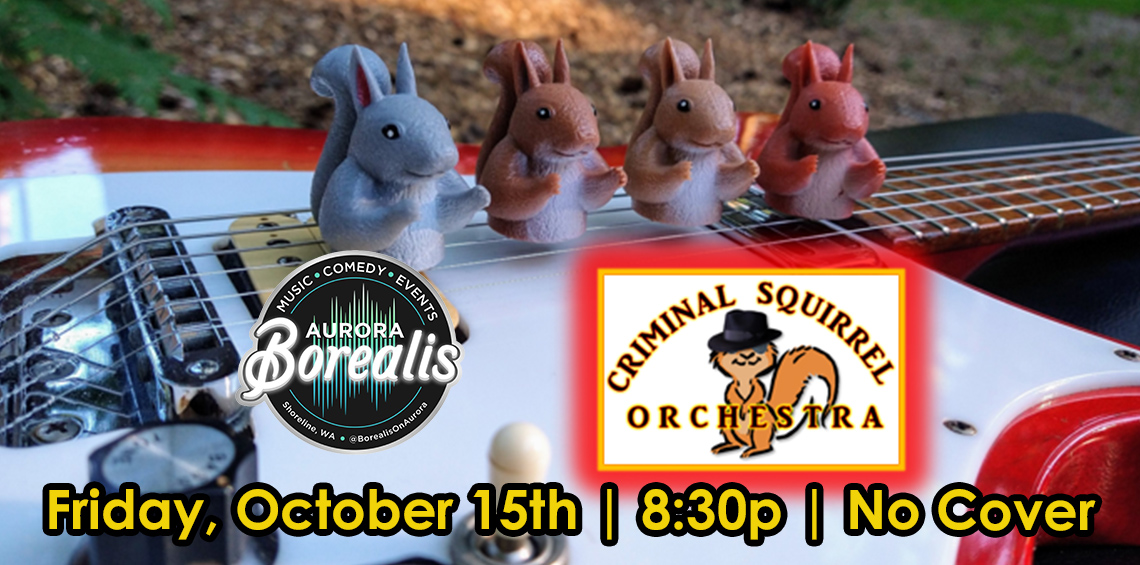 A band dedicated to the fascination that original music brings to the squirrrelly soul, and how harmonies, nuance and nuts make things more fun. Criminal Squirrel Orchestra is a Seattle area quartet started in 2018 with Dexter Carlson, composer, vocals, guitar; Keith Lyons, drums and vocals; Ray Krome, lead guitar and vocals; Pete Smith, bass and vocals. Jeff Carolus, lead guitar emeritus.
FREE SHOW! There is no cover charge therefore Entertainment Gratuities are appreciated!