Altered 90's – LIVE SHOW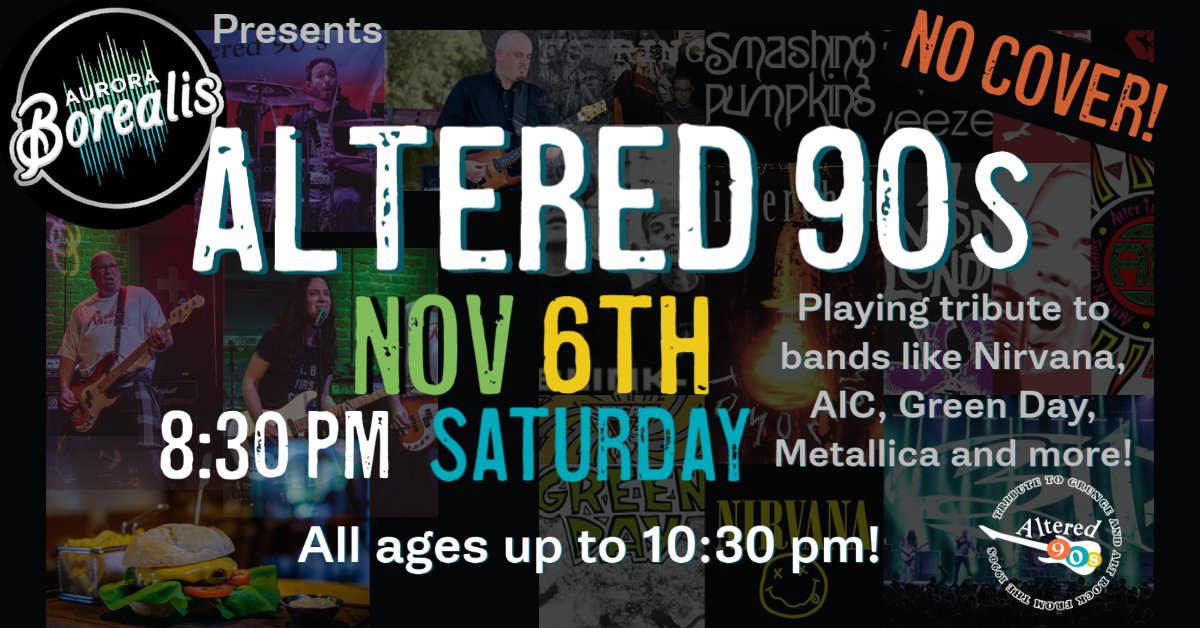 FREE SHOW! There is no cover charge therefore Entertainment Gratuities are appreciated!
Party all night to Alternative Rock and Grunge from the 1990s!
They take you back to the Gen-X days playing popular songs from bands like Nirvana, Lit, AIC, Pearl Jam, Stone Temple Pilots, Smashing Pumpkins, Green Day, and many more! Grunge and Alternative Rock all night long- let's get it!!!
Altered 90s is a 4-piece tribute band playing Alternative Rock and Grunge covers from the 1990s. Their mission is to deliver an exciting and memorable experience for our audience by playing top-of-the-chart '90s songs that people can dance and sing along with.
Located in the Pacific Northwest, we serve Washington and surrounding states as well as Vancouver BC.
They are seasoned professional musicians with over 20 years of experience performing in cover and original bands in a variety of event situations. They enjoy making people happy by playing this genre of music.