Always Naked – Live SHOW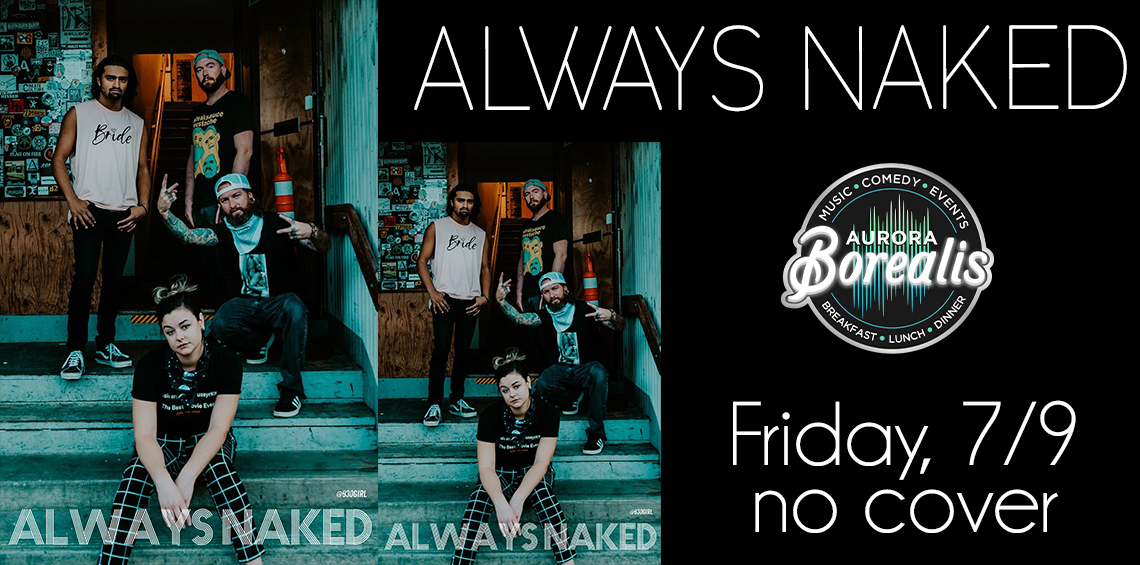 FREE SHOW! There is no cover charge therefore Entertainment Gratuities are appreciated!
Oh us?! Always Naked was formed one night in Seattle, when Skylar consulted the oracle to achieve her dreams. Rahul, also a dreamer and a drummer, united with Skylar, and found two of the finest men on strings to accompany them. Pword on bass and Knuckles on rhythm guitar, were found along a long dusty road in Walla Walla. Together, these heroes write raw, rhythmic, epic style, girl power alt rock and perform mostly clothed… mostly.