CD Woodbury – Virtual Concert
Aurora Borealis presents an ABTV production: CD Woodbury – Virtual Concert!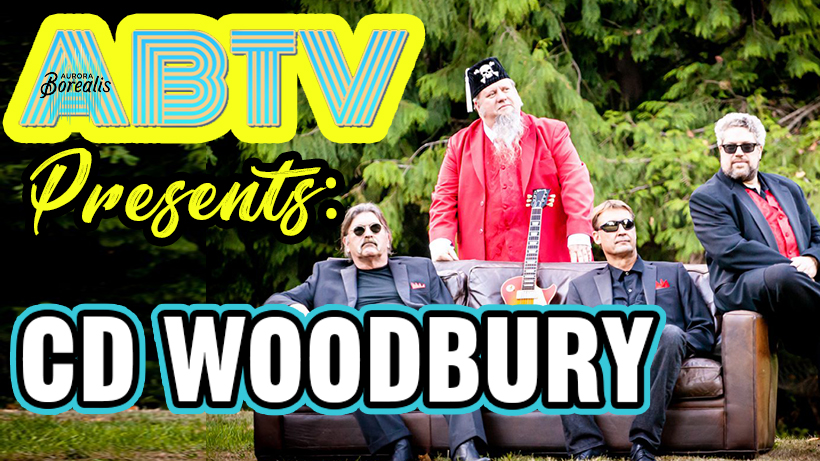 Click Here to Watch on our YouTube Channel!
Date: Saturday, October 10th, 2020
Time: 8:00pm
Donations: http://Paypal.me/Borealisonaurora
Join us for another installment to the ABTV catalog with CD Woodbury! Please consider donating to support the band and venue staff to keep live music and the arts alive in Seattle and Shoreline!
From a reputation as an ace sideman and "The Northwest's best kept secret" in the Pacific NW blues scene; CD Woodbury is emerging as an internationally recognized singer, songwriter, and guitarist. The CD Woodbury Band album "Monday Night!" charted internationally in its genre, including 30 weeks at #1 for the Roots Radio Report's Washington State independent radio chart and peaking at #8 on the international independent blues radio charts. CD Woodbury has eleven Best of the Blues awards from the Seattle based Washington Blues Society including Blues Performer, Songwriter, NW Recording, and has won the Electric Blues Guitar BB Award five times in the past decade.
CD's first professional performances were in Texas roadhouses he was not legally old enough to drink in. He has gone on to perform in stadiums, for two US Presidents, foreign dignitaries, and Jimi's music for the Hendrix family. He has worked with Former Roomful of Blues vocalist Mark DuFresne's band, Randy Oxford's All Star Slam, Polly O'Keary and the Rhythm Method, has been a featured guitarist with Rae Gordon, and has backed numerous one-off performances with artists like Wee Willie Walker, Sugaray Rayford, and (American Idol's) Sanjaya. CD's acts have opened for AWB, Allen Stone, Coco Montoya, Elvin Bishop, Hamilton Loomis, and many others.
In 2018, hand surgeries and other health issues, plus a relocation had CD considering giving up professional performing for good. "For good" lasted six months, now he's back and better than ever.
The CD Woodbury Trio emerged from the ending of the CD Woodbury Band at the end of 2015, after international radio chart recognition and numerous festival appearances in the Pacific Northwest. CD, Patrick, and Don continue to perform and tour throughout the region, have been favorites and occasional headliners at blues festivals, and are writing and in pre-production of a new album, with some initial tracks recorded at Seattle's world famous Robert Lang Studios. The CD Woodbury Band was a performance semi-finalist at the International Blues Challenge in Memphis in 2015 and a independently produced CD finalist in 2014. They were given the bragging rights as "Kings of Beale Street" in 2014 by Jerry Lee Lewis's Cafe and Honky Tonk. A year later, at that same club, when hundreds of blues bands from all over the world were doing anything to get free exposure, the CD Woodbury Band was paid to play a Friday night show on Beale Street.
In August 2019, the band faced competition from all comers from an area covering four states and two provinces to win the Journey to Memphis competition, and will represent the Washington Blues Society at the 2020 International Blues Challenge.