Lion of Judah Band LIVE SHOW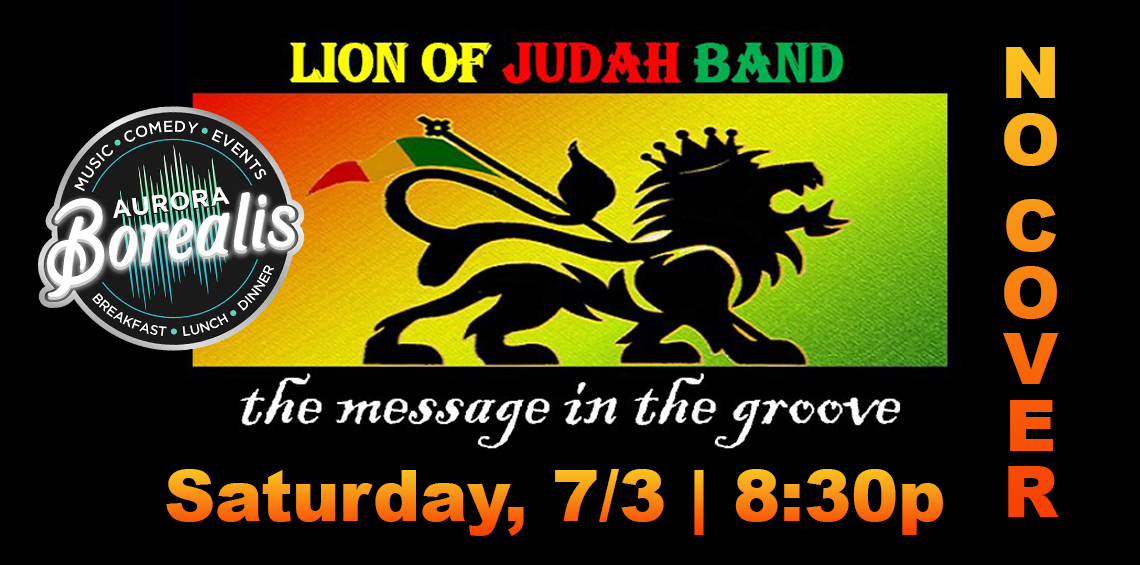 FREE SHOW! There is no cover charge therefore Entertainment Gratuities are appreciated!
http://www.lionofjudahband.com
We are LION OF JUDAH BAND!
A Diverse group of Singers and Players of Instruments hailing from the Virgin Islands, Ethiopia, and the Pacific Northwest region of Washington state (USA). Our music consists of a blend of classic Ska, Dancehall, Calypso, and Roots Reggae fused in a uniquely modern style. Whether a Cover tune or Original material, you will find that our Music is designed to make folks Dance and have a good time.
We were originally known as Cannon and the Lion of Judah, led by Founder, Composer, and Bassist Cannon, who passed away in March 2018. The band went through many difficult changes after the loss of their good Friend and Leader. They struggled with their Identity, Leadership, and their Ability to keep going as a Team. After many Trials and Tribulations, the ultimate decision to keep the Music alive proved to be he right choice. Now, a year later, the Band consists of several of the old Crew, and some very unique Talent recruited from Sanctuary City Reggae Band.
So join us, as we have the unique Opportunity, and are truly Blessed, to be able to share our Music with you. We will treat you to some of Cannon's music, as well as new creations from our off-season work in the Studio. We are locally referred to as the Reggae Party Band, and quoted to deliver 'The Message In The Groove', and as such, we look forward to Making You Dance!
"Lion Of Judah Band" is a registered trademark with the United States Patent & Trademark Office.
Carliss "Papa Hema" Pereira- Vocals/Keyboard
Herman (Ta' Zayah) Hendricks – Vocals/Kette Drum
Philipe' Wenzel – Keyboard
Lady Shervonne Barnett – Vocals/Bongo Drums
Erich Zeiger – Electric Guitar
Jon Eager – Electric Guitar
Susan Nelson – Bass
Nati Asfaw – Drums
Eric Stover – Producer