Monster Road – LIVE SHOW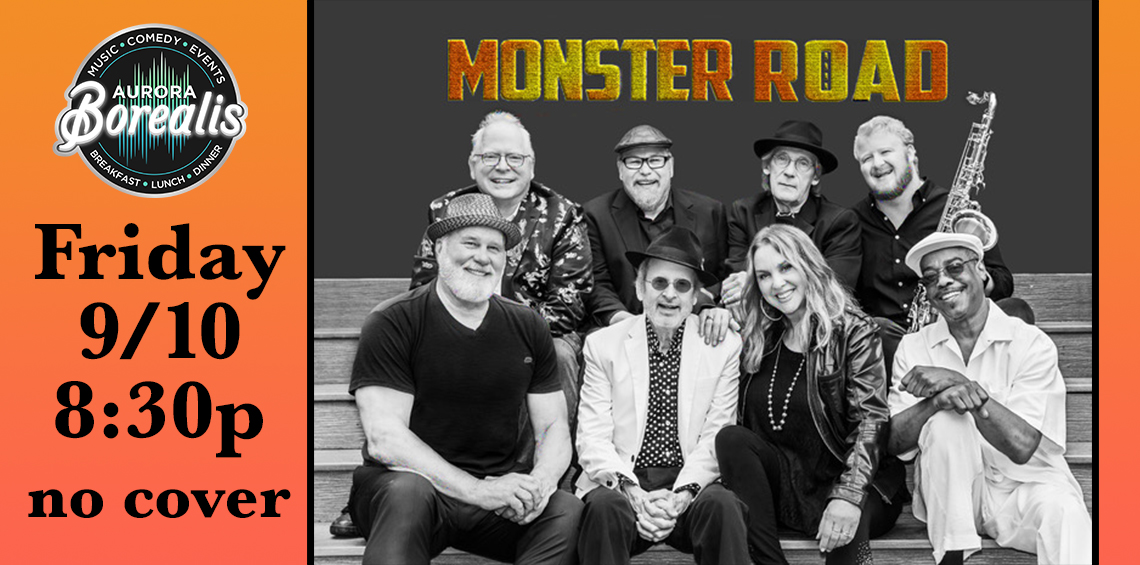 FREE SHOW! There is no cover charge therefore Entertainment Gratuities are appreciated!
Inspired by classic 60's and 70's R&B/Soul, MONSTER ROAD brings their high energy show to the dance floor every single time with songs you just don't get to hear anymore.
Vegas veteran Susan Apple and Seattle soul singer Roosevelt McQuarter, Jr. share a dual front as the band's lead vocalists and between their killer harmonies and award-winning musicians' grooves, their show will have you tapping into your yesterday in no time. And their energy is contagious – When they hit the stage, it's always time to celebrate!