Mysterious Ways – U2 Tribute Band – LIVE SHOW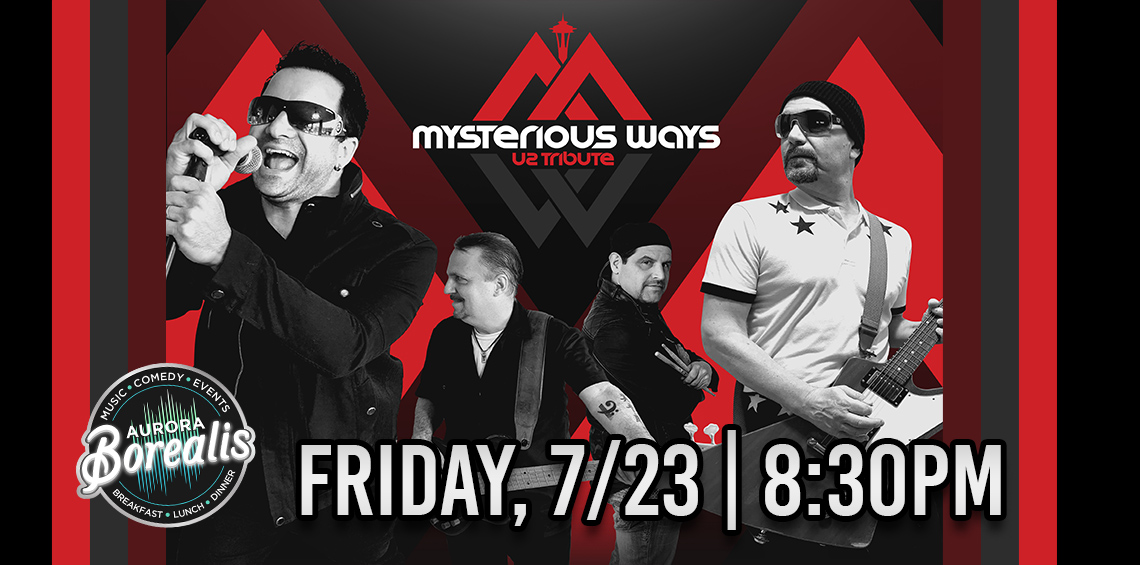 FREE SHOW! There is no cover charge therefore Entertainment Gratuities are appreciated!
https://mysteriouswaysu2tribute.com
Mysterious Ways – capturing the essence of the legendary band U2 – is comprised of four talented musicians from the Seattle area. Through a dynamic and energetic performance, Mysterious Ways enthralls and delights as they take you on a musical journey through hits and fan favorites. Featuring Patrick Boudreaux on vocals, "The Eirik" on guitar, Greg McGwire on bass, and Rico Ybarra on drums, Mysterious Ways is a top-tier tribute band that sonically and visually celebrates the music of U2.