Nikki & the Night Owls – LIVE SHOW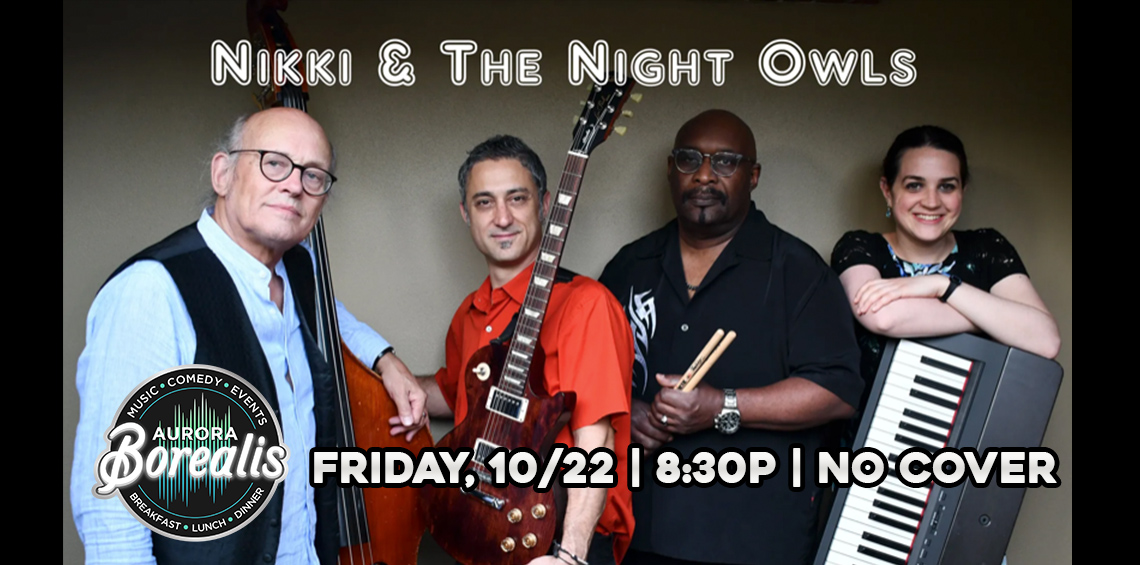 Nikki & The Night Owls is one of Seattle's most versatile and popular bands.  They have a distinctive style that covers nearly all genres of music.  The band is lead by Nikki Schilling on vocals and keyboards and Jeff Davies on vocals and bass.  Andre Thomas provides vocals and percussion and Christian Fattoruso plays guitar.
FREE SHOW! There is no cover charge therefore Entertainment Gratuities are appreciated!