The Aqua-Nets & The Post-Punks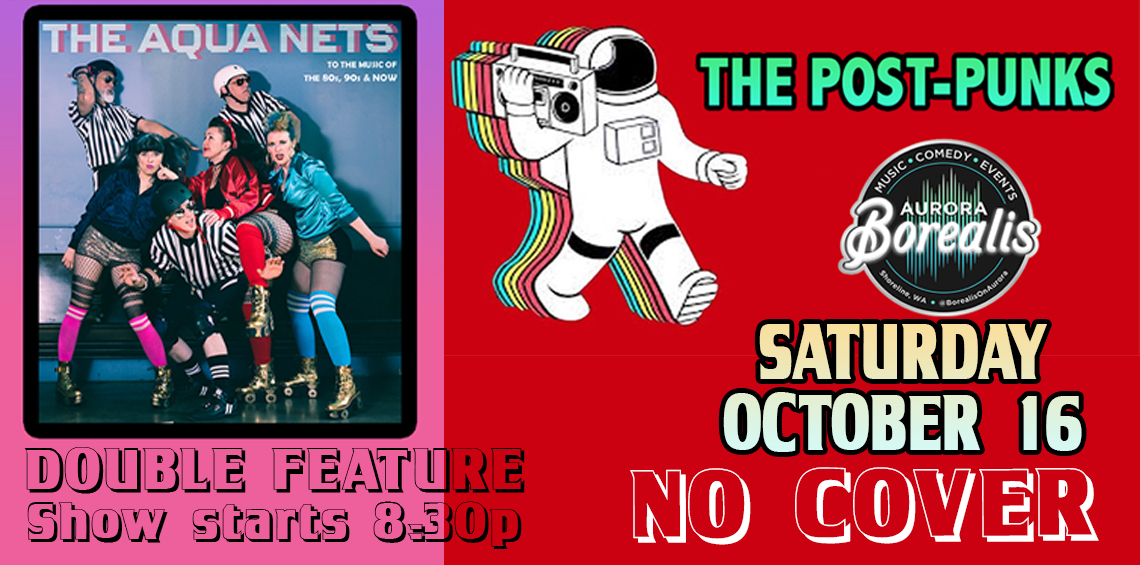 The Aqua-Nets:
Bands are a luxury item and the Aqua-Nets do not disappoint. One of the best cover bands in the Northwest, with a fresh, fun, very high-quality live music experience that will be talked about long after the event is over.  Each show features a perfect mix of your favorite 80's, 90's and NOW!! dance, rock and pop music.
We guarantee we will make you smile, laugh sing, dance and travel back in time, even if it's just for one special night!!
The Post-Punks
Forged from the gutters and alleys of Seattle, Washington, this ain't your grandmas cover band. Hear the songs you love again, for the first time…
FREE SHOW! There is no cover charge therefore Entertainment Gratuities are appreciated!