Inoculum, (a Tribute to Tool) – LIVE SHOW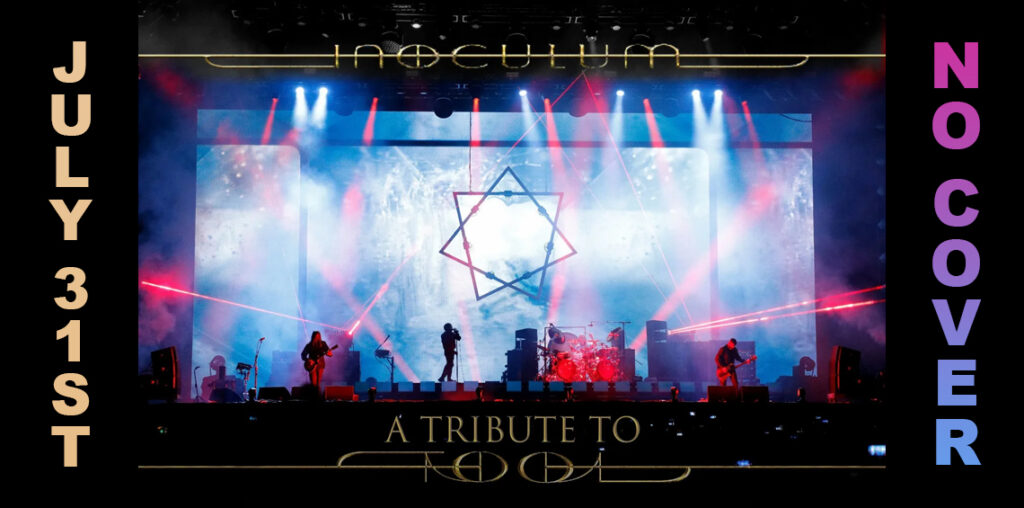 FREE SHOW! There is no cover charge therefore Entertainment Gratuities are appreciated!
Come and experience the signature sight and sound of Tool! Inoculum will guide you through a journey where you will be entranced and empowered with both hits and rarities from the 90's to Tool's most current music. Join us for this free show and SPIRAL OUT!