Aardavrks UTD – LIVE SHOW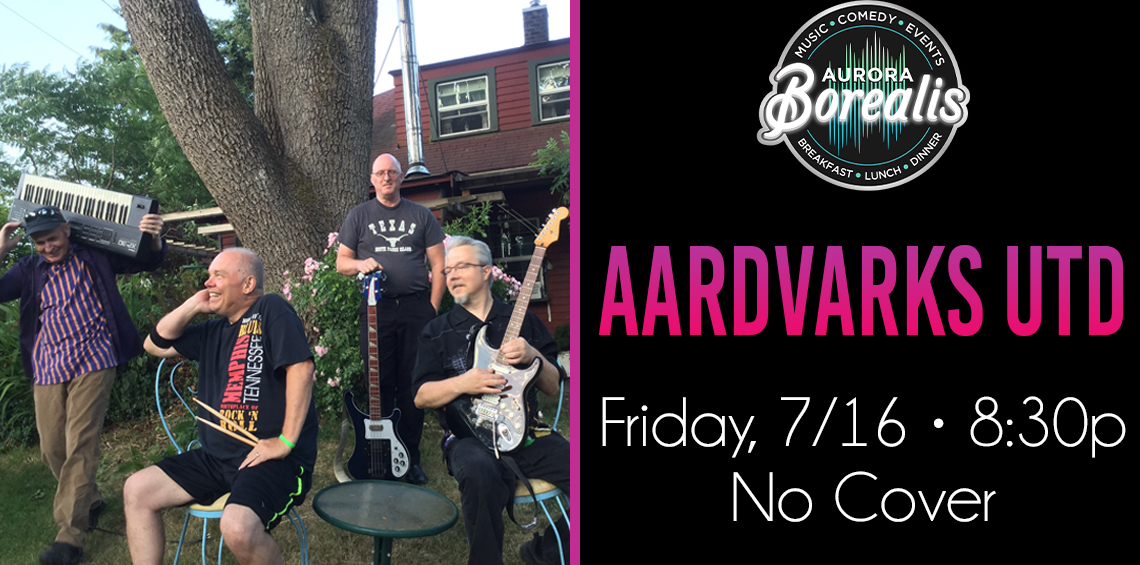 FREE SHOW! There is no cover charge therefore Entertainment Gratuities are appreciated!
Aardvarks Utd: They've got a nose for fun, high-energy dance party music.
A high-energy Snohomish County/Seattle-area based band playing an eclectic mix of fun, danceable rock, R & B and alternative covers across several decades.
Aardvarks United (Utd.) is a band of guys from the Seattle area who deliver a high-energy show that fuses straight-ahead rock sets with funk grooves and disco favorites across several decades. They've got a nose for turning up the hits, and their only rule is: as long as the song is groove-shakin' danceable and fun.
The band performs live music close to home in the Everett-Marysville area mostly, and throughout the greater Seattle area and beyond. Aardvarks Utd. is available for clubs, outdoor concert series, weddings, private parties and corporate functions.