Critical Mass Big Band – LIVE SHOW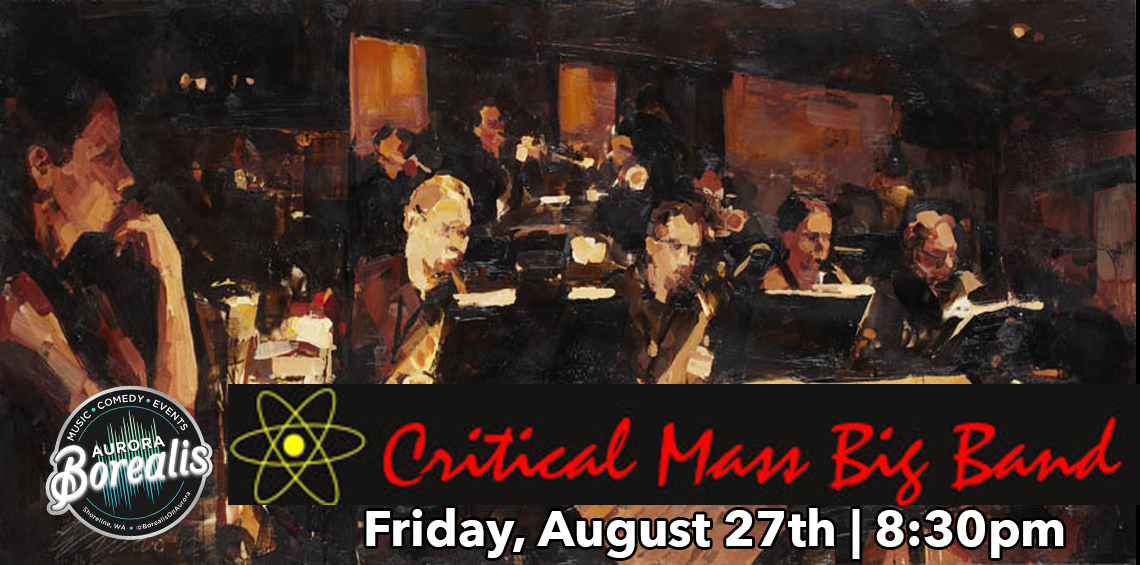 FREE SHOW! There is no cover charge therefore Entertainment Gratuities are appreciated!
Critical Mass has undergone a remarkable evolution from a modest community band to a group of very talented musicians who enjoy playing music from the entire spectrum of big band music. We have played in many jazz venues, including Tula's, the North City Jazz Walk, school concerts, and private parties. We regularly invite local jazz headliners to join us as featured soloists, including Greta Matassa, Danny Quintero, Pete Christlieb, Bill Ramsay, Susan Pascal and Gordon Brown.
The band's 20-year history has seen a remarkable evolution from a modest band playing just to entertain ourselves, to a popular and talented group of musicians who are proud to deliver polished big band performances in any venue.