Full Vinyl Jacket
December 11, 2021 @ 8:30 pm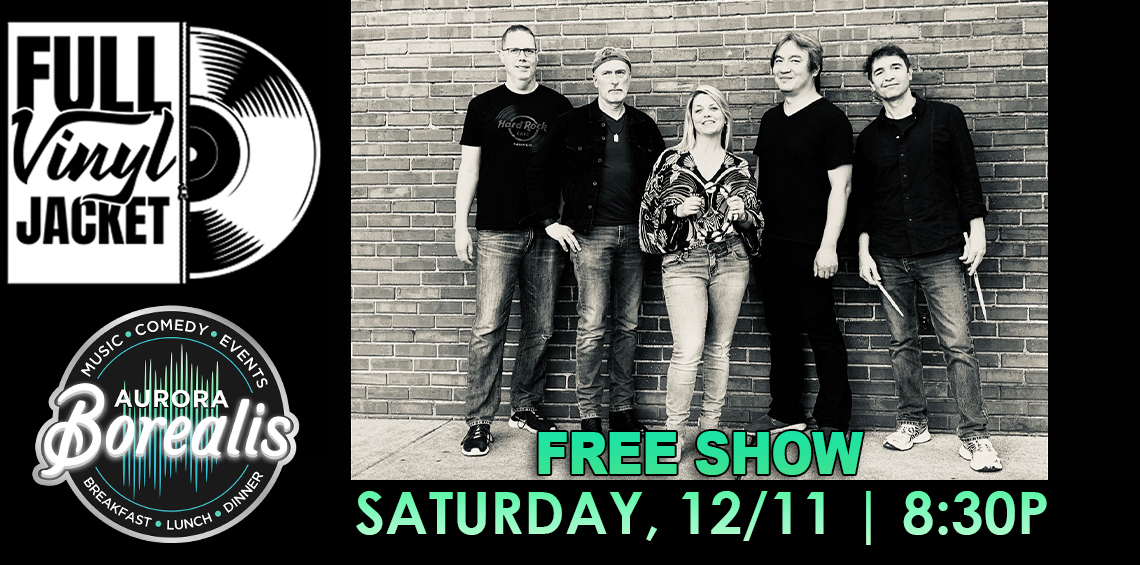 Rock and Roll never forgets……..
From cruising the main drag on a Saturday night in your Z-28…..when homecoming dances were in the school cafeteria…..a time when rock and roll classics were created.  No disco here!  
…….from AC/DC to ZZ Top….. Full Vinyl Jacket can help you remember……
FREE SHOW! There is no cover charge therefore Entertainment Gratuities are appreciated!