Rain City Rewind – LIVE SHOW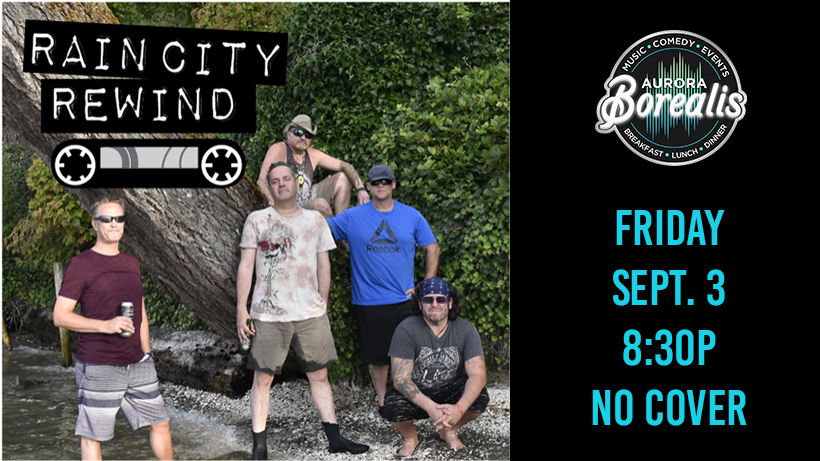 Rain City Rewind plays Alternative Rock & Grunge – mostly from the 90's or thereabouts, but focusing heavily on the enormous amount of great music being put out in the 80's & 90's from the Northwest and other areas around the globe: Mudhoney, Mother Love Bone, Screaming Trees, Alice In Chains, Soundgarden, Pearl Jam, Nirvana, Tad, Gruntruck, Foo Fighters as well as non-NW bands like STP, Smashing Pumpkins, Chili Peppers, Bush and many more.
FREE SHOW! There is no cover charge therefore Entertainment Gratuities are appreciated!