Rock Shop – LIVE SHOW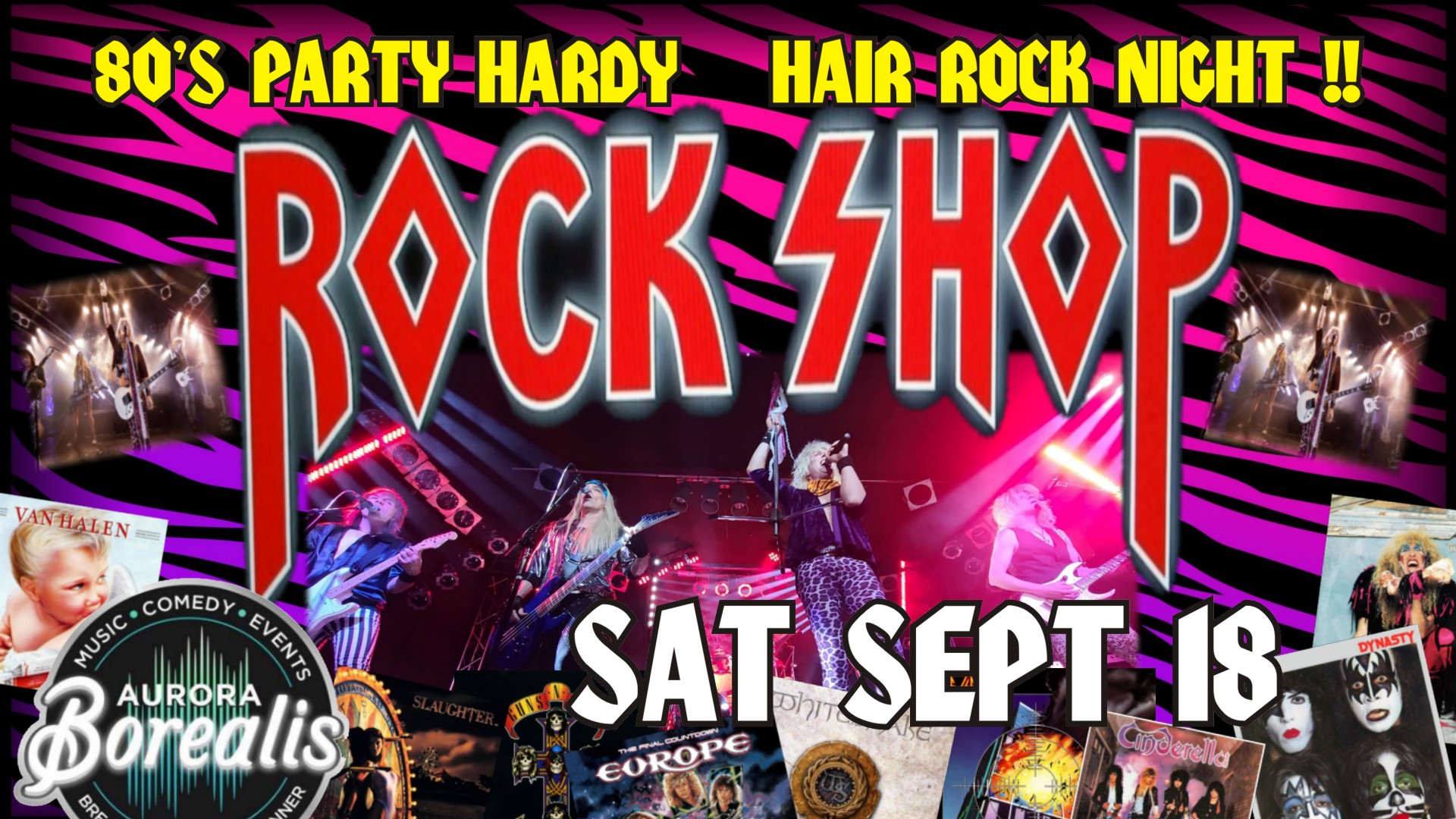 Whaaaaat?!? An 80's Party Hardy Hair Rock Night?? We're in!
ROCK SHOP – 80's Hair Rock Tribute!! A rockin', gnarly, totally tubular tribute bringing back the glorious stadium-rock of the 1980's!! We got it all: Def Leppard, Europe, Twisted Sister, Cinderella, KISS, Queeensryche, Judas Priest, Whitesnake and more!
C'mon, folks, you KNOW you wanna dress up! And come early for dinner too…don't forget the drink specials!
Music starts at 8:30pm sharp!!
There is no cover charge at Aurora Borealis, therefore a suggested $20 Entertainment Gratuity per person is greatly appreciated, as bands are NOT compensated otherwise! Tip jars will also be available. This is trial run for us, so let's knock it out of the park for the band and venue alike!