Rubbish & Sun King
December 4, 2021 @ 8:30 pm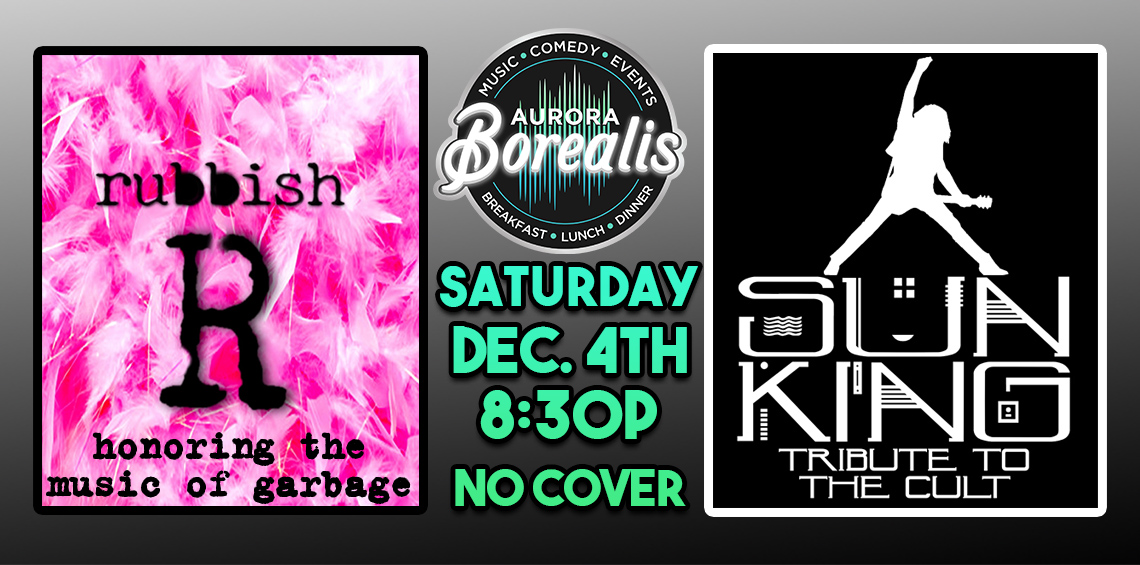 Double feature with Rubbish & Sun King
Opening at 8:30p, Rubbish!
With all the power vocals of Shirley Manson and the techno grunge sound of the 90s and early Aughts, Rubbish honors the music of Scottish-American rock sensation Garbage. As Seattle's premiere Garbage tribute, Rubbish brings a high-energy, hard-rocking show filled with all the hits you remember and new favorites you won't forget. You will be happy … and not only when it rains.
Finishing the night – The Ultimate Tribute to The Cult — Sun King showcases the look and sound of an album quality, authentic early era concert experience.
FREE SHOW! There is no cover charge therefore Entertainment Gratuities are appreciated!