Splitting Silence – Semi Private Graduation Celebration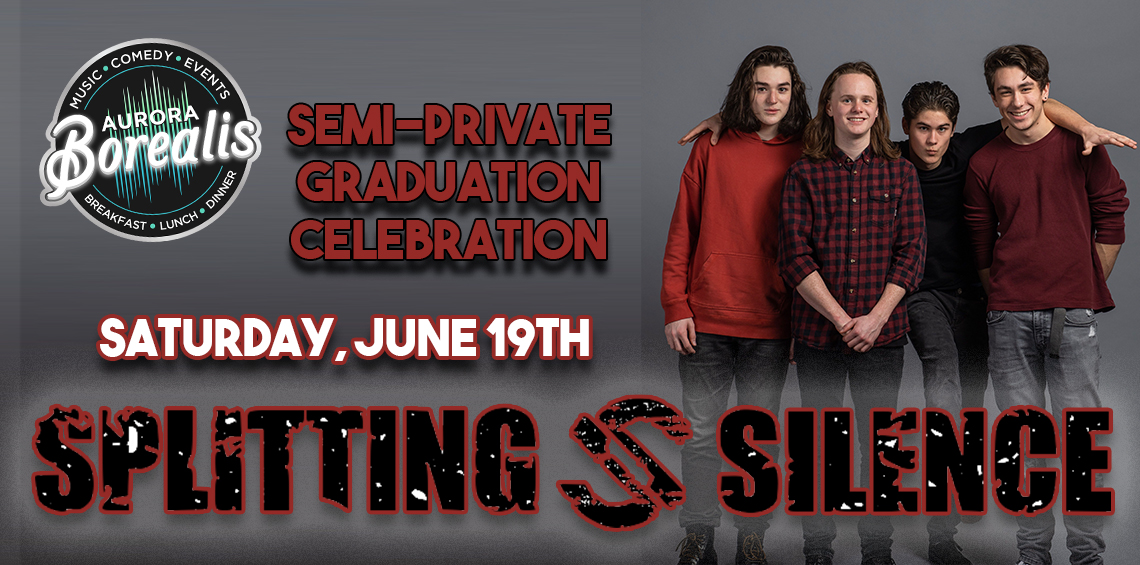 SEMI-PRIVATE EVENT (Times TBD) celebrating these four graduating rock-stars of the class of 2021 from Roosevelt High. We are so happy and honored to have these guys celebrate their high school graduation at Aurora Borealis.
While we still navigate the limited capacity restrictions, their family and friends will be having their own catered private graduation celebration. Splitting Silence will also be taking over the stage to perform for an undetermined amount of time.
Aurora Borealis will still be open to the public and invite you to come watch them rock the stage, but we will be giving priority to their guests if we reach capacity.
Stay tuned for more details as the COVID restrictions may change.