Sunset Grooves – LIVE SHOW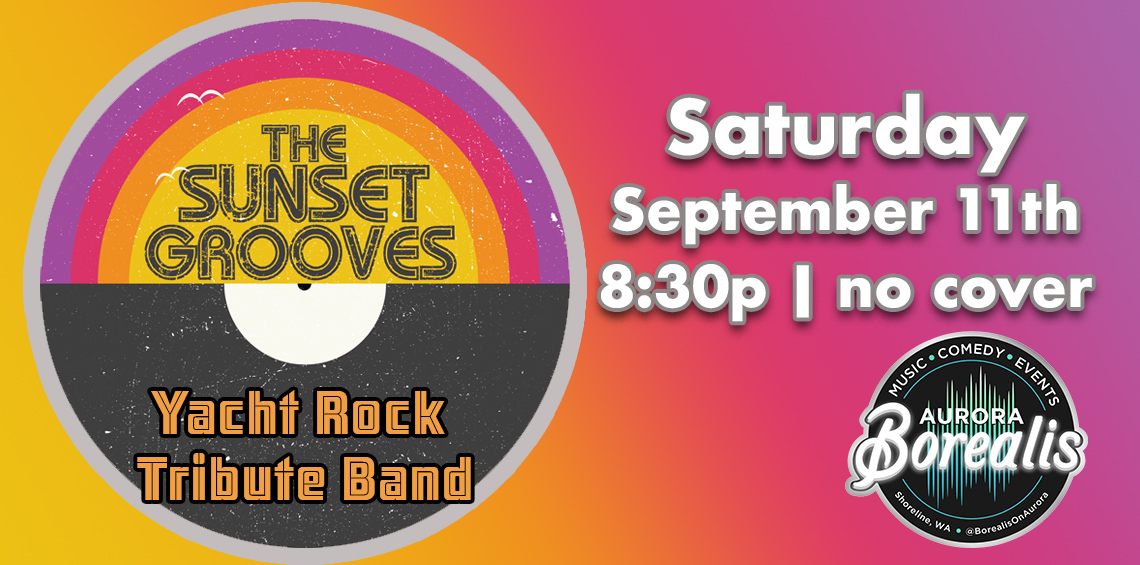 The Sunset Grooves are Seattle's premiere "Yacht Rock" tribute band. This six piece ensemble performs all your favorite 70s and 80s soft rock hits – live (no backing tracks) – injecting a new undeniably fun energy to these unforgettable songs, while staying true to the original recordings.
Let the Sunset Grooves take you on a time-machine ride to 40 years ago when these tunes were making waves on radio dials around the world.
FREE SHOW! There is no cover charge therefore Entertainment Gratuities are appreciated!